Testimonials
First Choice Recruitment have been supplying Country Style Foods with temporary staff since December 2011. They have consistently provided staff for all shift patterns on a daily basis to meet with the company's productivity demands. The level of service we receive from First Choice Recruitment are professional and conducted very positively.
We would have no hesitation in recommending their services to other employers who require either temporary or permanent labour.
Alan Donley
Production Manager
Country Style Foods

Hi
Just a brief note to acknowledge the excellent service we have received at our Morpeth Site, over the past year or so, from yourself and your team at First Choice Recruitment.
First Choice has always endeavoured to meet our rapidly fluctuating needs, covering days, nights and weekend working, quite often involving short notice requirements.
You and your staff have always been accessible at any time of the day or night, and we appreciate the effort you have to put in, quite often out of normal office hours.
Communication has always been honest and friendly, and you were quick to understand the needs of our business.
Thanks again, kind regards.
Paul Grimshaw
Materials/Labour Planner
Coca Cola

To whom it may concern
We have sourced our industrial cleaners from First Choice Recruitment for many years now and plan to do so for many more to come.
First Choice has an excellent understanding of our requirements along with the way our business operates, and the candidates that we source from them are always sufficient for the job role at hand.
The staff are always friendly and professional and we take comfort in knowing that we can call First Choice anytime of the day or night and they will meet our requirements accordingly.
Derek Atkinson
Supervisor
Interserve (Facilities Management) Ltd

We have used First Choice Recruitment since April 2009 for temporary Production Operatives. The service provided has always been very professional and the quality of personnel provided excellent.
In particular we deal with Karen Robson the Office Manager who is very hands on, always follows up to see if we are happy with the personnel provided and liaises with temps to ensure they do not have any issues. Karen understands our recruitment requirements and always calls if there are any new candidates that come to her attention that fulfil our particular needs.
I have also dealt with other staff at the Middlesbrough branch and have always found them to be very professional and extremely helpful.
Janet Morgan
Resources Manager
Cowie Technology Group Ltd

Having never used a recruitment company before, I was a little concerned as to how successful First Choice would be at getting me what I was after - good quality, cost effective, temporary staff. I needn't have worried.
Lyn and her team guided me through the whole recruitment process, supplying quality candidates at a competitive price. Nothing was ever too much trouble.
I've used First Choice Recruitment for over 7 months now. Our relationship continues to develop and Lyn understands my business more than ever. Whilst other companies keep knocking on my door, my "First Choice" for recruitment won't change!
Gary Rennison
Warehouse Manager- Durham and Peterlee
Brakes
To whom it may concern
I have worked alongside First Choice Recruitment for the past 3 years, I have found them to supply quality candidates that most of them have turned into full time employees on our books.
The response time to fulfill requests is excellent, I have been able to satisfy demand easily due to their fulfillment of staff to cope with the ups and downs of customer demands.
I receive up to date information in relation to any changes that arise and feel that every effort is made by First Choice Recruitment to satisfy my requirements.
Ian Handley
Operations Director
JC Atkinson and Son Ltd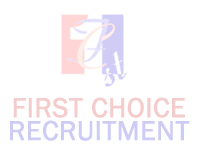 Bristol T&T are a company involved in the production and electronic assembly of LCD Televisions and Set Top Boxes.
Due to the goods being shipped from the Far East our production levels varied considerably in sales volumes and yearly trends.
It became necessary to complement our permanent staff by the use of Agency personnel. During the last 6 years we have utilised the services of several agencies, with varying levels of success. For the last 3 years we have engaged only the services of First Choice Recruitment as their service to our company have proved to be well above other providers in every way. Time was taken to fully understand our requirements and the nature of the work especially the flexibility needed to enable completion of orders.
At all times the personal contact and attention provided by First Choice Recruitment staff ensured a good matching process for a requirement of up to 30 operators.
I have no hesitation in recommending First Choice Recruitment as a provider of manpower, backed by the full support of a competent team.
Keith Boynton
Director
Bristol T&T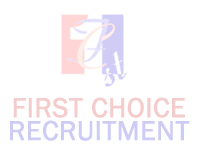 Speedy Space Ltd have used First Choice Recruitment since 2005 for both temporary and full time staff. Primarily yard staff with the occasional office member.
During my time dealing with the staff at First Choice, I have always received an excellent friendly, professional service. They are on hand anytime of the day should I require a temp immediately.
I am always provided with the exact match of person we require; their staff are always punctual and hard working.
I fully recommend First Choice Recruitment for all recruitment needs.
Mrs Sarah Green
Speedy Space Ltd
Assistant Depot Manager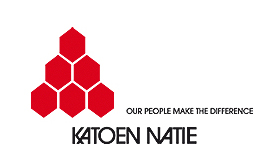 KTN have used First Choice Recruitment since we opened at the Wilton Site November 2009 for both temporary and full time staff.
We have found First Choice have always provided KTN with punctual and hard working staff.
Yard workers and office staff are normally what we would require and we have always found that we are dealt with in a professional way.
First Choice is always on hand whenever we need a temporary worker with immediate effect.
I would always recommend First Choice Recruitment for any recruitment needs.
Sam Dhollander
Terminal Manager
Katoen Natie (Teesside Handling & Distribution Ltd)

We have used First Choice Recruitment for a few years now and they have always succeeded in providing great members of staff which has resulted in us then taking the candidates on direct as a valued member of our team.
I would highly recommend First Choice Recruitment to any business looking for temporary or permenant staff to join their workforce.
The First Choice Staff are always approachable and understanding when it comes to our needs.
Regards
Joanna Filipczak
Production Department
John Watson

We have used FCR for many years and hope to do so for many years to come.
In a very competitive market they are reliable, flexible and very easy to get on with.
Pleasant and friendly staff with a good knowledge of our requirements.
John Toole
Factory Manager
PLG Glass